RECRUITING SERVICES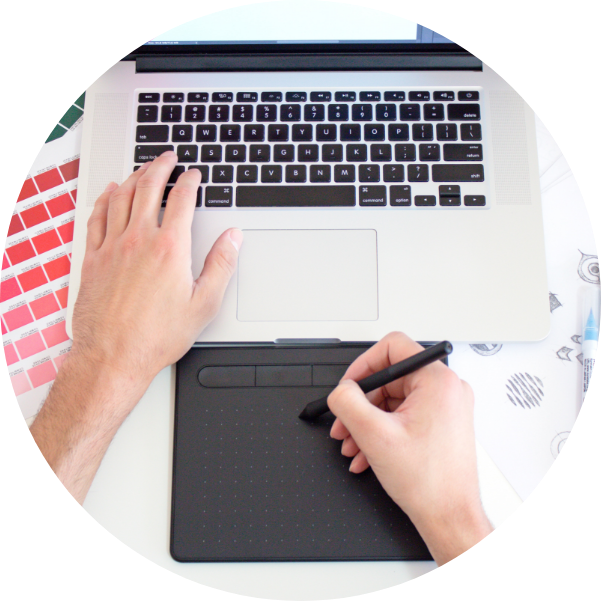 It's no secret that the technology industry is booming and it's becoming increasingly harder to attract the right technical talent to fit your business needs.
That's where PeerSource comes in.
We are uniquely set up to find the talent you're looking for and attract them to your company. How so? For exclusive clients our network of SMEs will conduct a tech screen prior to us submitting a candidate over, ensuring you only receive technically-qualified candidates. Our sister company OnePoint offers a range of W2 benefits and services that most recruiting companies are simply unable to offer, thereby keeping your consultants happy. And most of all, our commitment to excellent service not only to your needs but to our candidates' needs will ensure that the entire recruiting experience is a positive & beneficial one.
Types of service we provide:
Contract / Contract-to-Hire / Direct-Hire
The industries we have serviced:
Accounting
Cable
Distribution
eDiscovery
Education
Energy
Finance
Government
Healthcare
Internet of Things
Manufacturing
Retail
Software
Telecommunications
CONTRACT
Whether you have a short-term project or you have a multi-year long program, we're here to help you find the right candidate for the job. In addition, our Account Managers and Recruiters maintain contact with our consultants throughout the entire duration of the contract, making sure that they have everything they need to get the job done for you. We'll also keep in close contact with the hiring manager to check in on our services.
CONTRACT-TO-HIRE
Being able to find talented full-time employees who also fit well within an existing corporate culture is one of the most significant challenges that companies face today. In order to meet this demand, we provide our clients with the option to hire our employees on a Contract-to-Hire basis. This staffing model offers our clients the opportunity to review our employees on a contract basis to ensure they are a strong technical and cultural fit for the company prior to hiring them on directly as a fulltime employee. We always allow our contractors to convert, never locking our clients into a contract that exclusively keeps them as consultants.
DIRECT HIRE
We will partner with you to find the best fit for the position. We use our rigorous qualification process to identify the right person for your full-time position, just like we do for a contract or contract-to-hire positions. This service is available from either a Contingent or Retained basis.
PAYROLL SERVICES
PeerSource offers comprehensive payroll services in partnership with our sister company OnePoint Employer Solutions.
Learn More
AREAS OF EXPERTISE
SOFTWARE
Java Developers, .NET Developers, Python Developers, Angular Developers, React Developers, Front-End Developers, UX Designers, SharePoint Developers, iOS Developers, Android Developers, Xamarin Developers, Firmware Engineers, QA Testers, QA Engineers, Product Managers, Product Owners.
DATA
Data Analysts, Data Developers, Data Engineers, Big Data Developers, EDI Developers, BI Developers, ETL Developers, Oracle Developers/DBAs, SQL Server Developers/DBAs, Cloud Developers, Data Architects, Data Scientists.
ERP/CRM
Functional Consultants, Technical Consultants, Implementation Consultants, ERP Administrators, CRM Administrators. Expertise spans Oracle Cloud, Microsoft Dynamics 365, NetSuite, Workday, Adaptive Planning, SugarCRM, and Salesforce.
INFRASTRUCTURE
Help Desk Specialists, Desktop Support Analysts, Application Support Specialists, Network Administrators, NOC Administrators, Network Engineers, System Administrators, System Engineers, Middleware Engineers, Telecom Engineers, DevOps Engineers, Automation Engineers, Cloud Engineers.
SECURITY
Security Analysts, Security Engineers, Network Security Engineers, Application Security Engineer, IAM Engineers, Security Architects, Penetration Testers, Vulnerability Analysts, SOC Analysts, GRC Analysts, Compliance Analysts, IT Auditors.
PROJECT/PROGRAM MANAGER
Agile Scrum Masters, Application Project Managers, Infrastructure Project Managers, ERP Project Managers, M&A Project Managers, M&A Consultants.
SALES
Sales Operations Analysts, Customer Success Managers, Inside Sales Representatives, Account Executives, Pre-sales Engineers, Sales Managers.
ORACLE
Sales Operations Analysts, Customer Success Managers, Inside Sales Representatives, Account Executives, Pre-sales Engineers, Sales Managers.
OTHER
Business Analysts, Systems Analysts, Technical Writers, Solution Architects, Enterprise Architects, EHR/EMR Consultants, Financial Analysts, Accountants, Tax Accountants, Auditors, Accounting Managers, Controllers, Recruiters, HR Generalists, Digital Marketing Specialists, Directors, VPs, C-Level.
We learn about you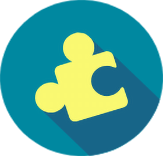 We build your team
You keep your culture