PeerSource
Headquartered in the rocky mountains
with technology recruiting operations nationwide
Our Services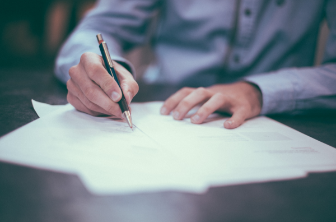 CONTRACT
Whether you have a short-term project or you have a multi-year long program, we're here to help you find the right candidate for the job.
CONTRACT-TO-HIRE
Being able to find talented full-time employees who also fit well within an existing corporate culture is one of the most significant challenges...
DIRECT HIRE
We will partner with you to find the best fit for the position. We use our rigorous qualification process to identify the right person...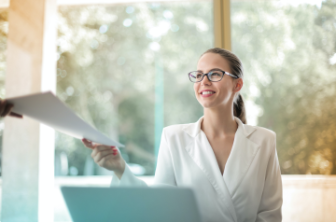 PAYROLL SERVICES
PeerSource offers comprehensive payroll services in partnership with our sister company OnePoint Employer Solutions.
ORACLE CONSULTING
As an Oracle Partner, we are able to offer a full line of Oracle consulting services.
about peersource
Who are we?
PeerSource is a Technology/IT, Technical Sales, and Accounting recruiting firm that services all 50 states. Since 2011, we've been providing both our clients and our candidates with excellent service in the Contract, Contract-to-Hire, and Direct Hire recruiting space.
What separates us?
We go above and beyond the typical transaction-focused recruiting firms that are so prevalent today. We care about building relationships with everyone involved, from nailing down exactly what our clients' needs are, to matching those needs with the perfect candidate based on what they're looking for in their career. We also have a team of Subject Matter Experts in various IT disciplines that we leverage to find and qualify the best possible candidates.
Why PeerSource?
We've served over a hundred clients in many different industries. We've successfully recruited individuals across all of IT including Software Developers, Product Managers, Network Engineers, ERP Consultants, and Database Administrators. Through our sister company, we have over 10,000 employees on our large group health plan which allows us to provide our contractors with benefits that are second-to-none, attracting and retaining contractor talent for the long-term.
Learn More
AREAS OF EXPERTISE
SOFTWARE
Java Developers, .NET Developers, Web Developers, UX Designers, SharePoint Developers, Mobile Developers, ECM Developers, EDI Developers, Oracle Developers/DBAs, SQL Server Developers/DBAs, BI Developers, ETL Developers, Big Data Developers, Solution Architects, Data Architects, Enterprise Architects.
ERP/CRM
Functional Consultants, Technical Consultants, Implementation Consultants, ERP Administrators, CRM Administrators. Expertise spans Oracle EBS/Fusion, Microsoft Dynamics GP/AX/NAV/CRM, NetSuite, and Salesforce.
INFRASTRUCTURE
Help Desk Specialists, Desktop Support Analysts, Application Support Specialists, Network Administrators, NOC Administrators, Network Engineers, Backup & Recovery Engineers, System Administrators, System Engineers, Middleware Engineers, Telecom Engineers, Security Engineers, IAM Engineers, DevOps Engineers, Cloud Engineers.
PROJECT/PROGRAM MANAGER
Agile Software, Applications, Infrastructure, M&A.
SALES
Sales Operations Analysts, Customer Success Managers, Inside Sales Representatives, Account Executives, Pre-sales Engineers.
HEALTHCARE IT
EHR/EMR Trainers, Implementation EHR/EMR Program/Project Management
ORACLE
Oracle EBS Consultants, Oracle Cloud Consultants, Oracle Database Developers, Oracle BI Developers
OTHER
Data Analysts, Business Analysts, Systems Analysts, Technical Writers, Product Managers, Product Owners, Scrum Masters, Financial Analysts, Staff Accountants, Tax Accountants, Accounting Managers, Controllers, Recruiters, HR Generalist, Digital Marketing Specialists, Managers, Directors, VPs, C-Level.
Give us a call today to find out how PeerSource can help YOU.
We work across the entire US and staff in all 50 states.